At KIS Academics, we endeavour to be prompt and flexible with payments for our customers.
Most of the time, your invoice will be sent to you right after a lesson has been completed.
Sometimes, especially during busy periods, this invoice may be sent later.
We try our best to keep things as clear as possible on invoices. Each invoice lists the tutor you had, along with the date and time of the lesson.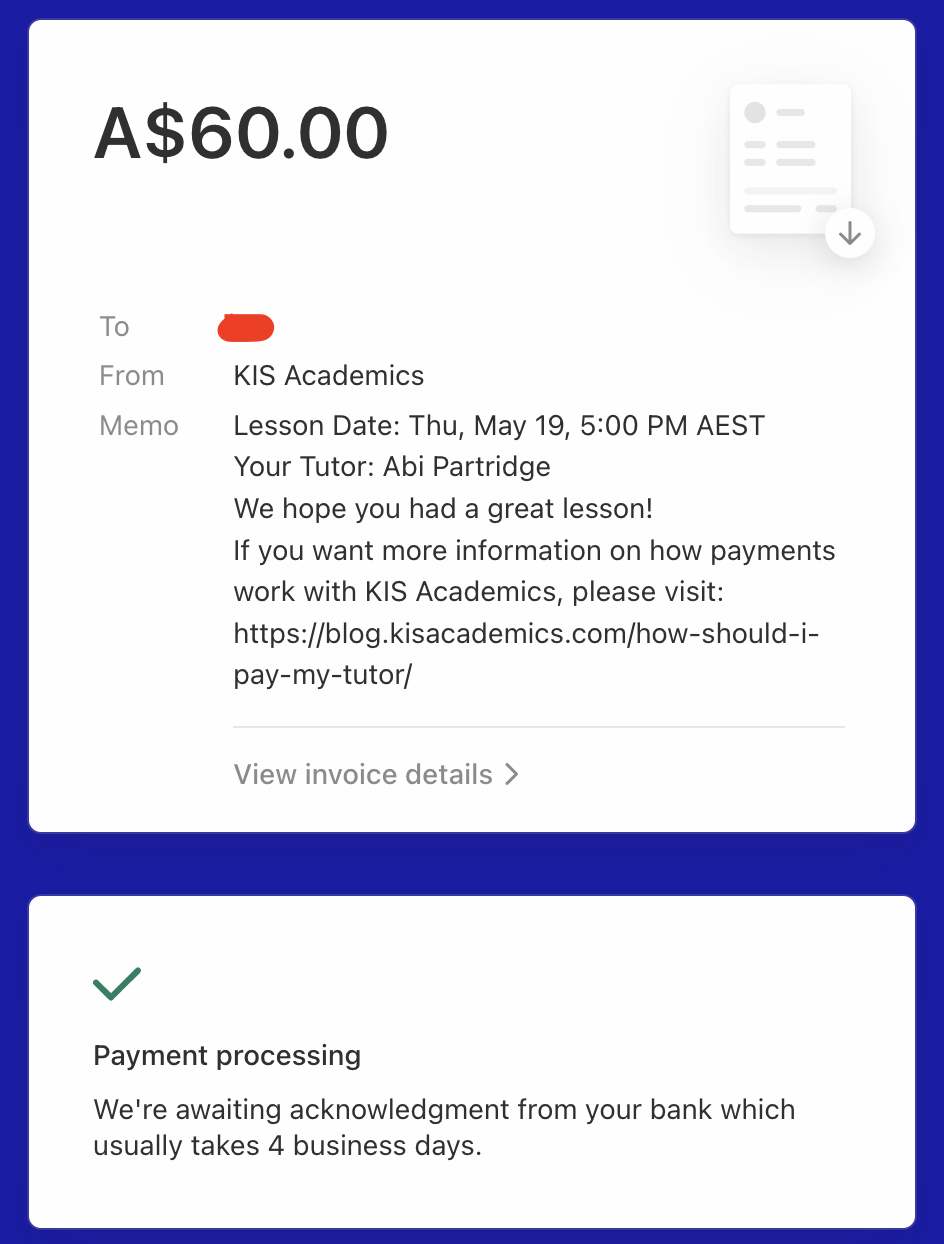 This is what an invoice looks like. You can open them on your internet browser to see the status - it gets updated in real time. As you can see in the example above, this invoice is "Processing"
These processing periods can sometimes mean that a payment gets labelled on a different day in your banking statement, in comparison to when the invoice and lesson was actually done.
Secondly, bank statements can also take a few days 😪
Banks usually have a "pending" period which you can sometimes see on your banking app.
You might have seen this when you make purchases at other retailers and restaurants - a payment gets labelled as "pending" then only gets completed a number of days later.
This means that the example invoice above - which has a lesson date of May 19th, might show up on your bank statement as being a payment from May 27th.
If you're ever confused about the payment dates that you can see on your bank statement with lessons, you can always reach out to us via contact@kisacademics.com with details of your query.
We make sure to meticulously record every lesson time and payment so that at the end of the day, a simple chat can help sort out any confusion 😊