You can pay for KIS Academics tutoring using a few methods:
Credit Card
Debit card or Bank Card
Apply pay
Google pay
BECS Direct Debit
Unfortunately, we do not accept payments via any other methods such as bank transfers.
Please note, sessions are charged on a pay-as-you-go basis (after each lesson is completed... not before!).
KIS does not offer bulk payments of lessons. Each invoice must be cleared individually.
How to choose your payment method:
How to pay by card:
You can pay by card (credit card OR debit card).
If you have Apple pay or Google Pay enabled, this option will also appear when you try to make the payment.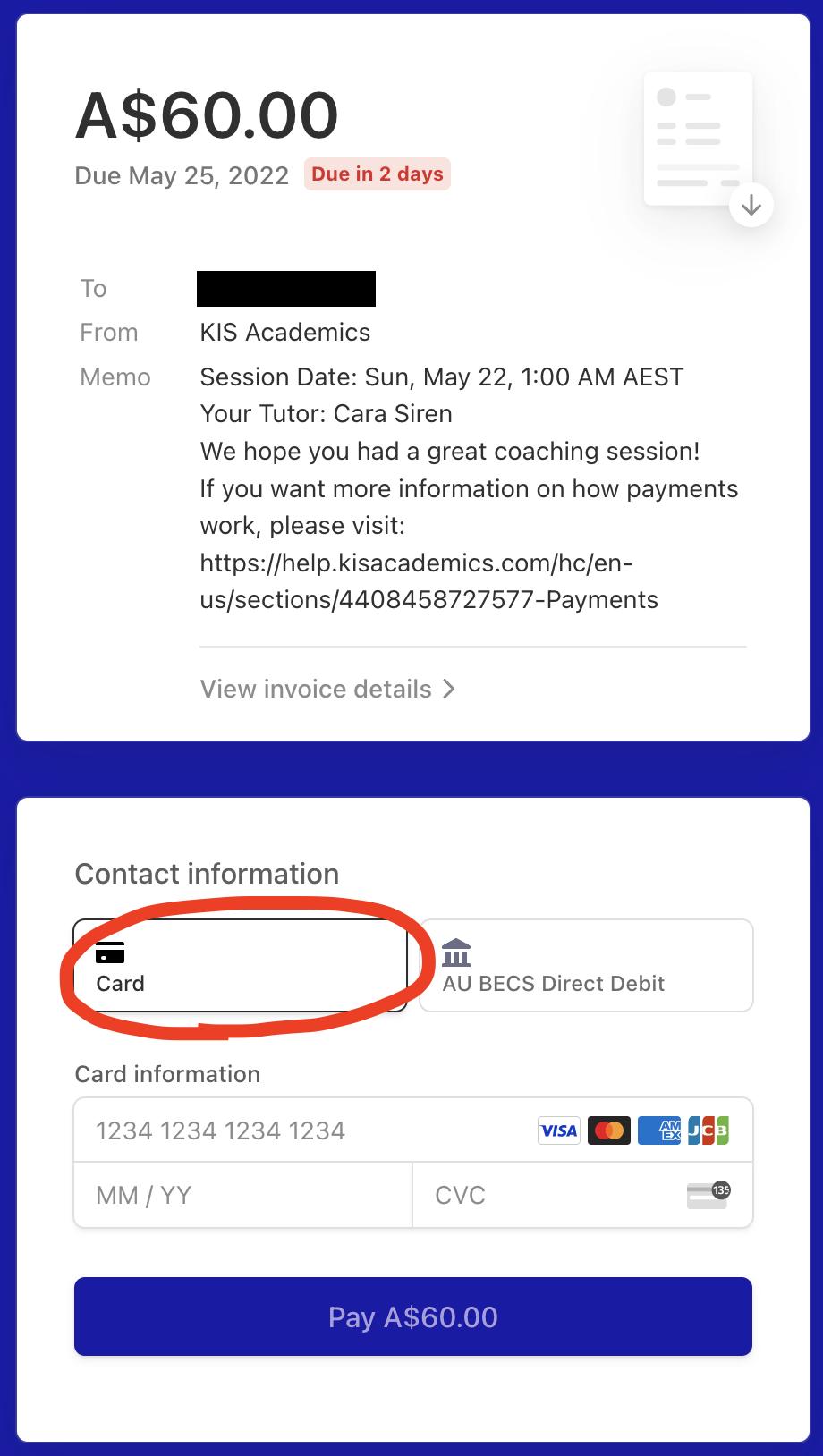 How to pay via direct debit (without a card and using bank details)
You can also pay via direct debit using your BSB and Account Number.
Just select "AU BECS Direct Debit" as shown below.
Then you need to enter your BSB number, Account Number and Account Name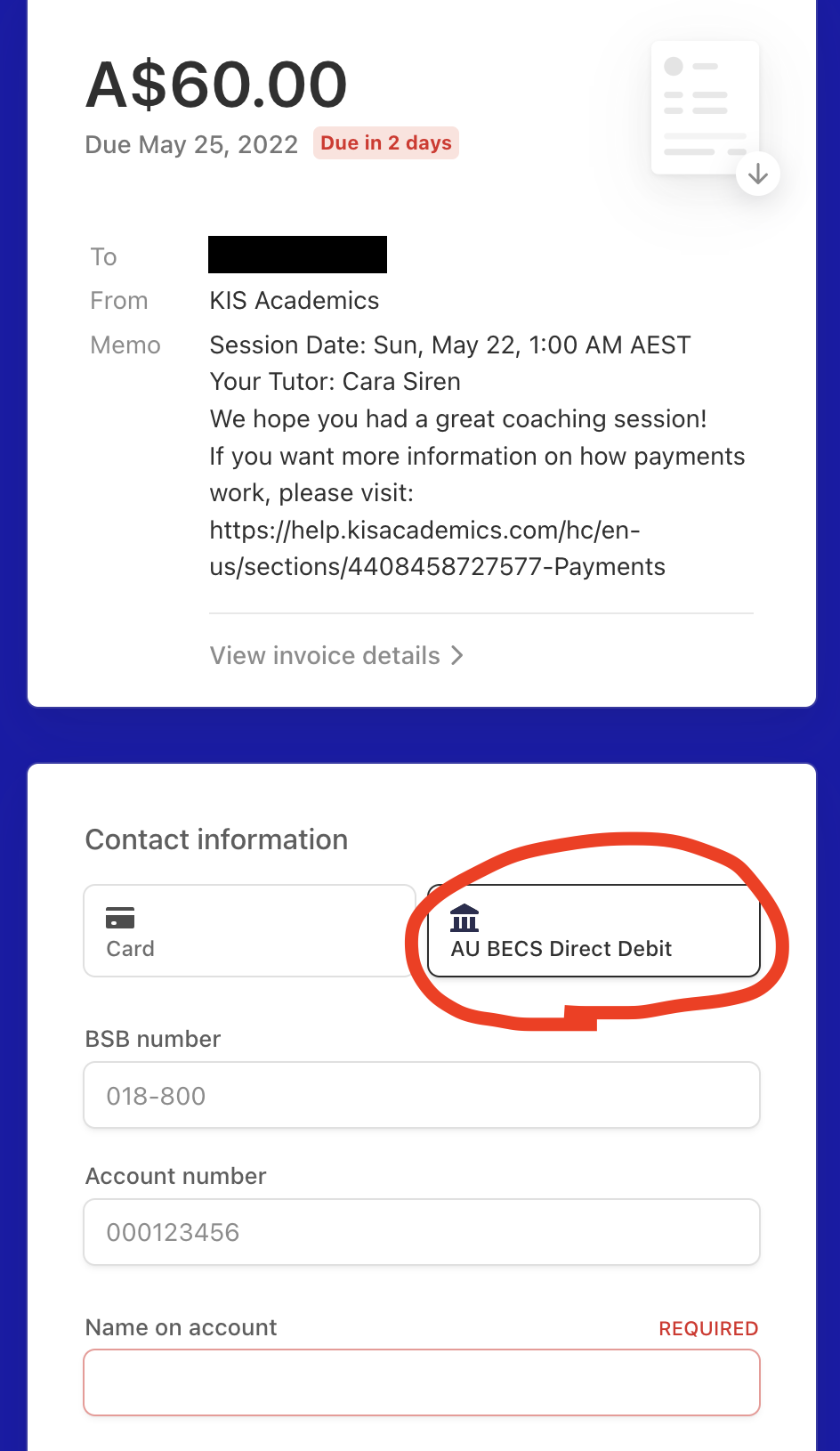 Manual Payments
By default, each of our payment methods saves your payment details for future lessons. This enables an automatic charge to be made after lessons, and it's what most customers prefer to save having to make manual payments for each and every lesson. You will still receive a notification via an invoice and a receipt after ever lesson.

If you would like, however, you can email us at contact@kisacademics.com to use manual payments instead so we WON'T store your details if you'd prefer us not to, and thus there won't be any automatic payments.
The transaction itself will be done securely via Stripe, and you'll be sent an invoice after every future lesson to make manual payments along with a receipt after you make those payments.
It would just be like when you buy clothes or groceries online and you opt out of your card details being saved, so it's only used once for the transaction.



Who processes your payments?
Security with payments is extremely important to everyone. KIS Academics does it's part to remain compliant, have robust privacy and security for customers and ensure your payments are handled safely.
Our payments provider is Stripe (also used by Amazon, Google and the New York stock exchange):
https://stripe.com/
Stripe has been audited by a PCI-certified auditor and is certified to PCI Service Provider Level 1. This is the most stringent level of certification available in the payments industry. To accomplish this, they use the best-in-class security tools and practices to maintain a high level of security at Stripe.


Here's their security documentation:
https://stripe.com/docs/security/stripe

And here are the Australian Business Details and ASIC registration for KIS Academics:
https://abr.business.gov.au/ABN/View?abn=73639619051