Payments with KIS Academics are super easy.
If you're looking for information about what payment methods you can use, go here.
Your first time meeting any KIS Academics tutor is always going to be a free, 30 minute study skill consultation. During this session, you'll get to meet your tutor and build an individualised tutoring program for the year. No credit card details required, no lock in contract, no obligation to continue if you're not satisfied. It's as easy as pie 🥧
After your first paid session, your tutor will submit your lesson date and time to KIS Academics so we have it on record. You'll be emailed an invoice which you can pay online (just like buying something off Amazon!). Please make sure to pay this invoice within 3 days of your lesson.
Here's what an invoice looks like: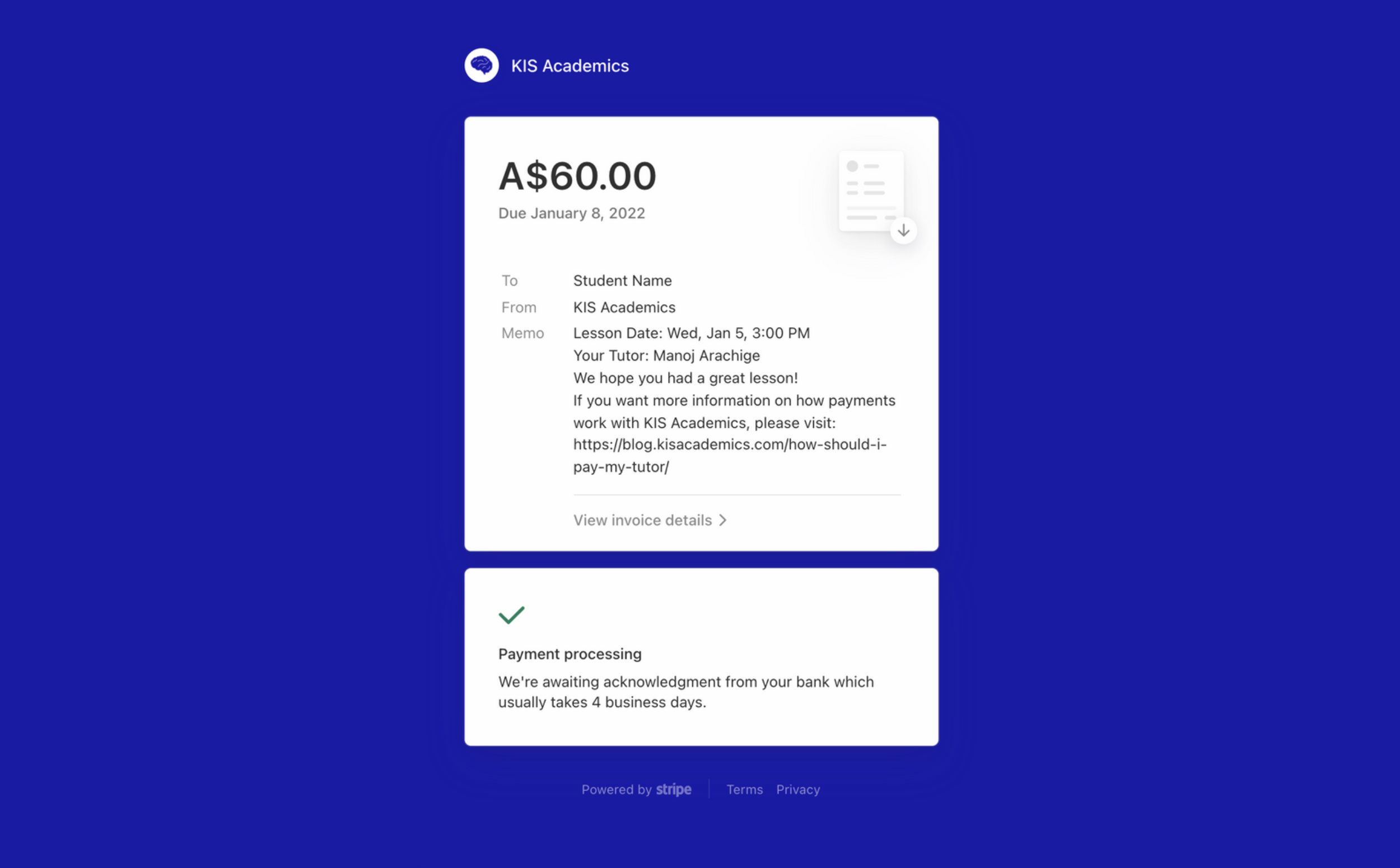 You can pay for invoices using a few different methods including with your credit card or debit card, via Apple pay, google pay, or by doing a BECS bank transfer. Here's some more info on our payment methods.
All the details for these payment types will be included on the invoice.
All future invoices are billed after lessons. We'll never charge you before a lesson, and you'll always receive a receipt via email.
Here's what your receipt will look like: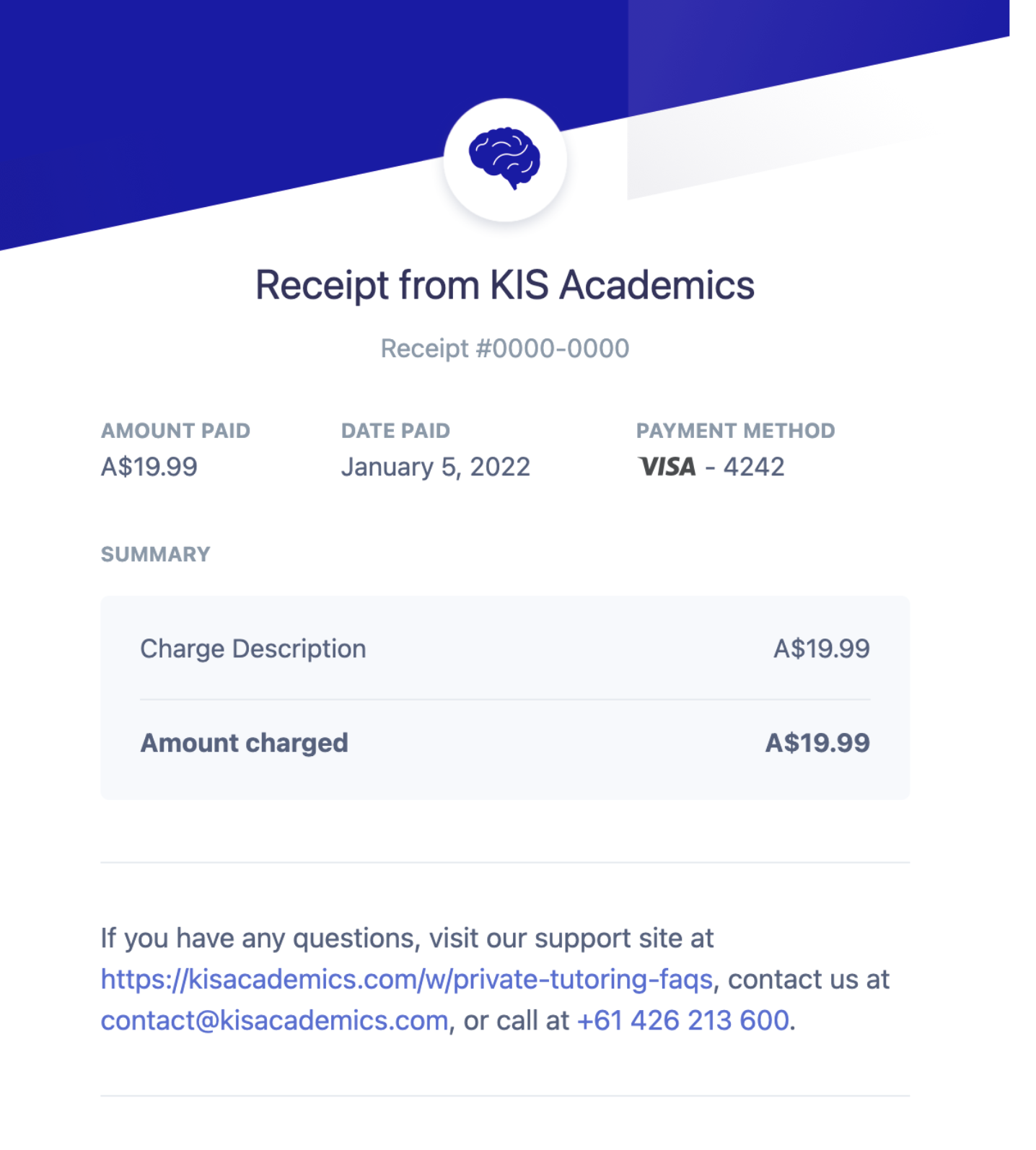 Here are a couple of awesome benefits to our payments process:
With KIS Academics, all payments are automated to occur after your lesson and with complete flexibility. No lock in contracts or packages means that you can cancel, reschedule and extend lessons as much as you like - we can keep up! 🙌 Plus, no more entering your card details every time, annoying bank transfers or awkward conversations
Our payments processor - Stripe - is used by some of the biggest companies in the world (Amazon, Zoom, Google and even the US Stock exchange!). They're like a better version of Paypal! You can rest assured that every payment you make with us is guaranteed to have maximum security. 🔐
We think that getting charged BEFORE a lesson (like some tutoring companies do) is a little bit weird and not that convenient for you. KIS will never charge your card before a lesson. We keep detailed logs of the days and times lessons occur so everything is recorded, and you'll only ever be charged afterwards. ✅
You'll receive a receipt after every lesson as confirmation. You'll never be charged without us notifying you, and you can keep track of how much you're spending on tuition 💳
We provide stellar customer support. If you ever have questions about tutoring, online programs or payments, our admin team will be there to help in the blink of an eye. Our inbox at contact@kisacademics.com is always open 💌
If you ever need to change your payment methods, this is how you can do so