If you decide you don't want to access the KIS online course anymore, you can cancel and unsubscribe at any time.

You'll be able to access the resources until the end of your billing period (ie. if you're paying for a monthly subscription and cancel halfway through the month, you'll still have access until the end of the month)
To cancel your subscription, simply log in to the online platform then select your profile in the top right hand corner. Then navigate to My Account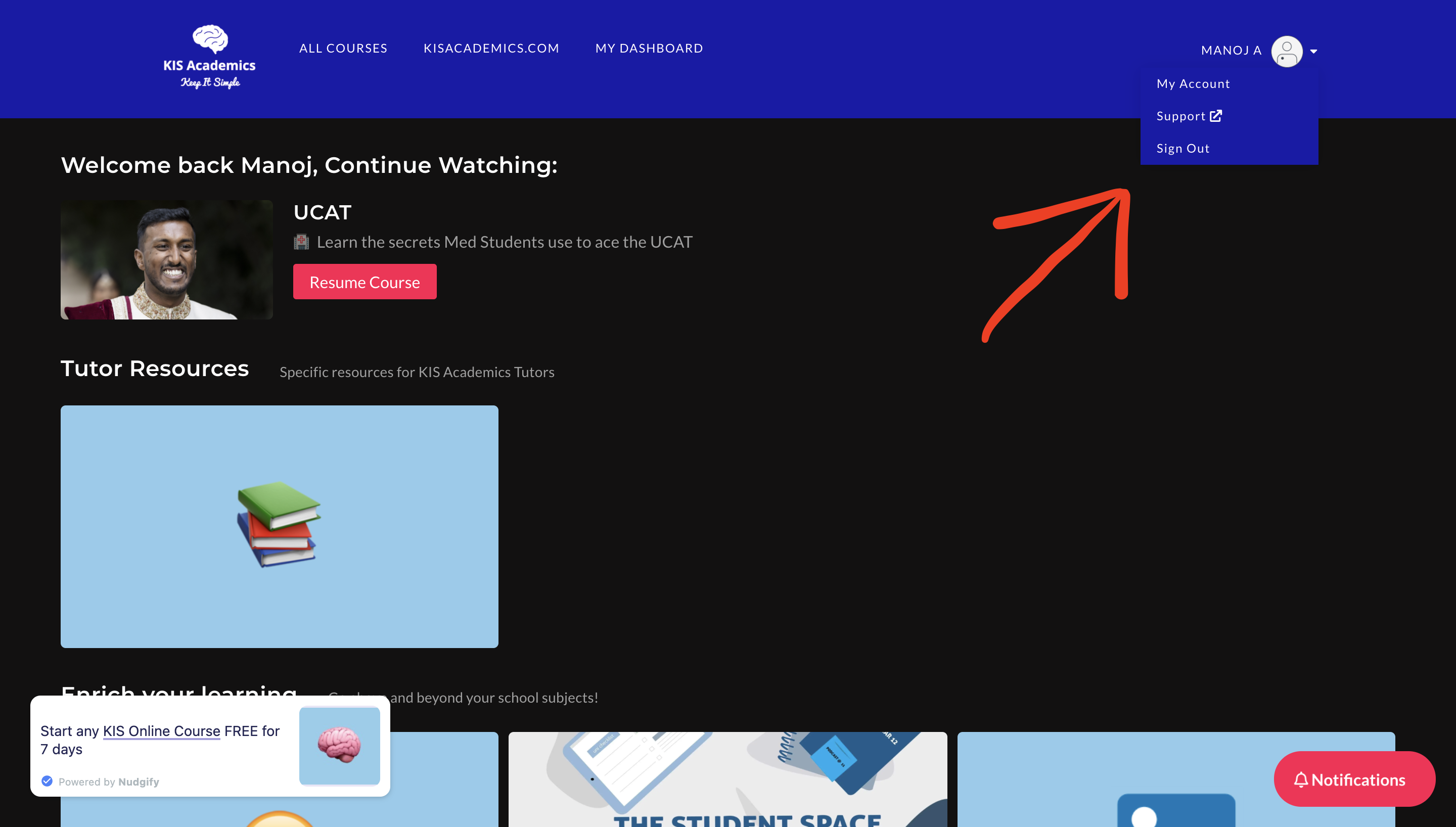 Once you're in the My Account section, choose Billing. This is where you'll be able to cancel any current subscriptions you have.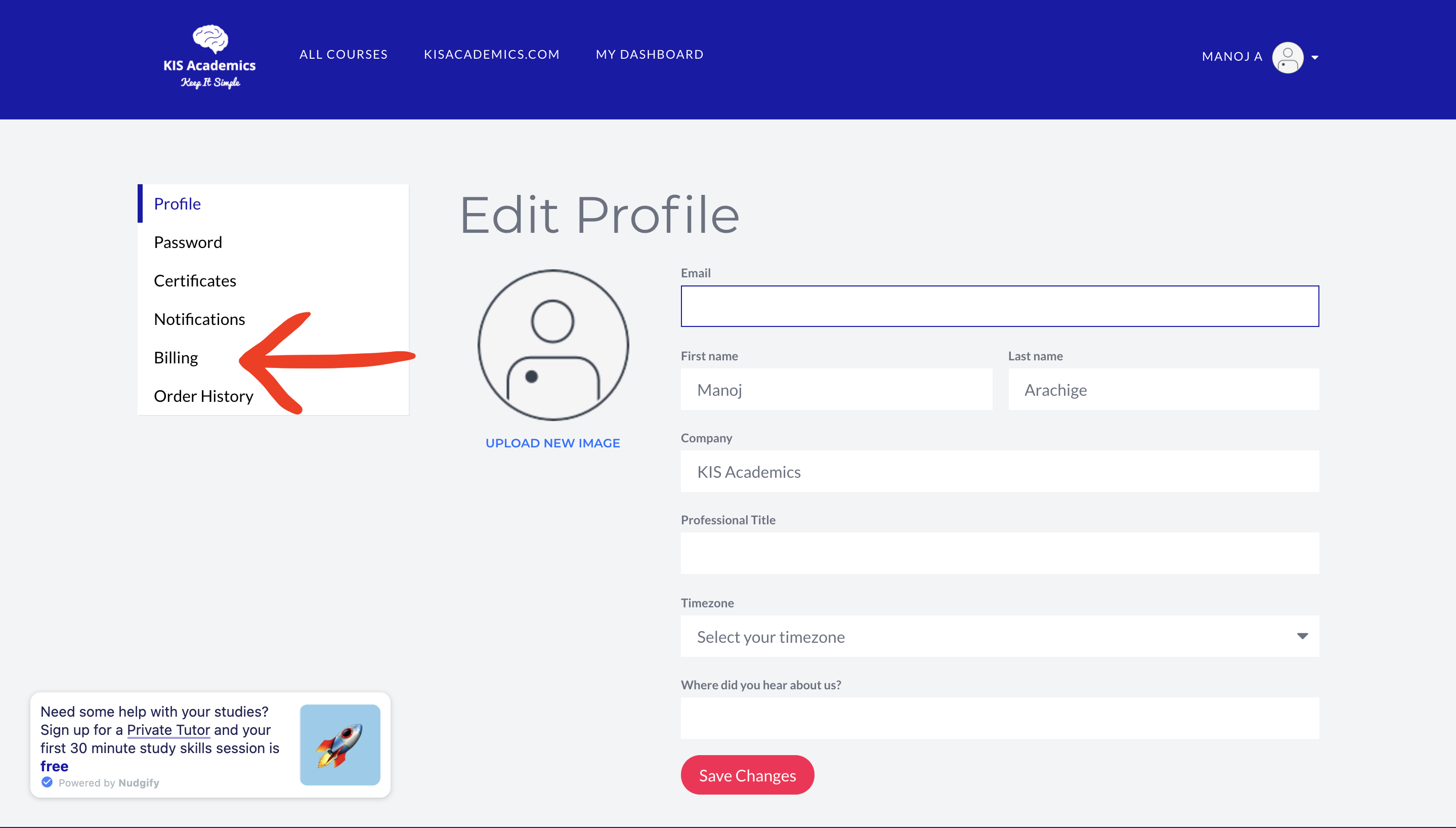 If you've got any questions, you can always get in touch with us at contact@kisacademics.com